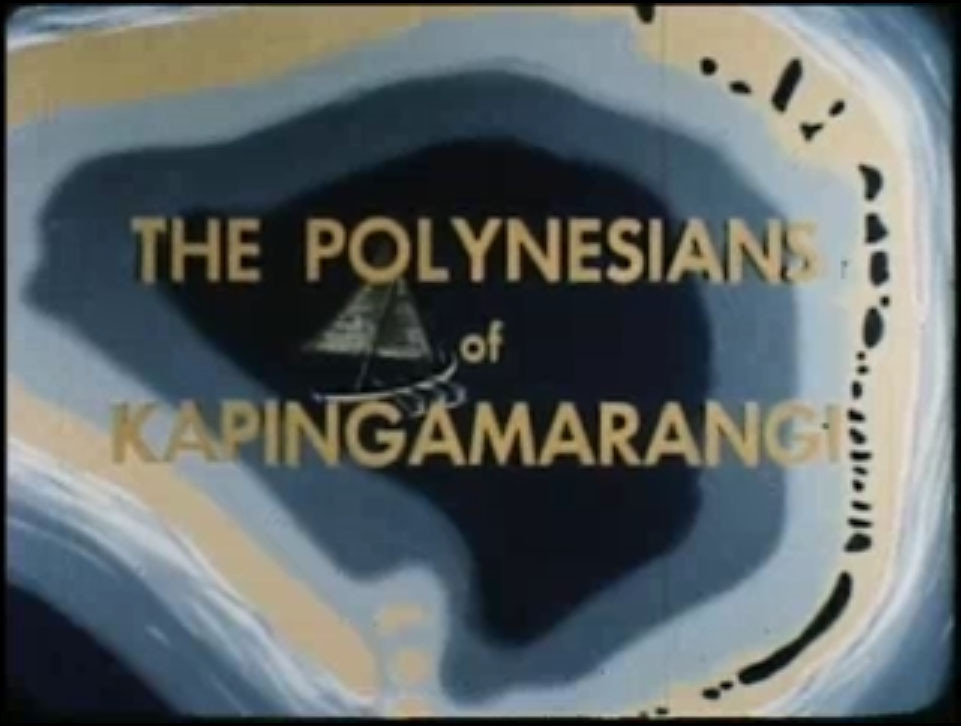 Titre : Polynesians of Kapingamarangi
Producteur : Dr. Ward Goodenough (ethnographer, producer)
Kenneth P. Emory (ethnographer, photo)
Carroll J. Lathrop (photo)
Bernice P Bishop Museum Expeditions of 1947 and 1950
Sponsored by Pacific Science Board National Research Council & the United States Navy
Sujet : Polynesians of Kapingamarangi Reel 2.
Filmed in Kapingamarangi, an atoll in the state of Pohnpei of the Federated States of Micronesia.
The film depicts many of the traditional daily activities of Kapingamarangi, without reflecting 20th century influences, other than footage of women looking through a camera lens.

Tourné à Kapingamarangi, un atoll dans l'état de Pohnpei dans les États fédérés de Micronésie.
Le film dépeint la plupart des activités quotidiennes traditionnelles de Kapingamarangi, l'influence du XXème siècle est encore peu présente sur place.
Source : University of Pennsylvania Museum of Archaeology and Anthropology Films
Categories: 1940 - 1949, Anglais, Archive.org (USA), Films, Océanie / Pacifique, University of Pennsylvania